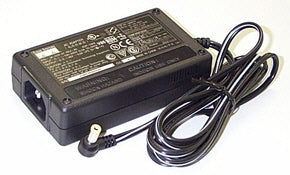 CP-PWR-CUBE3 Cisco IP Phone Power Adapter
The Cisco IP Phone Power Adapter is part of the Cisco family which provides the broadest line of solutions for transporting data, voice and video while ensuring that networks both public and private operate with maximum performance, security, and flexibility. The CP-PWR-CUBE3 is compatible with and easily able to replace your old worn out CP-PWR-CUBE-2 versions. It is an important piece of hardware for powering voice network peripherals.
Power adapter
Cisco power adapter
Cisco IP Phone 7902G, 7905, 7905G, 7906G, 7910, 7910+SW, 7910G, 7910G+SW, 7911G, 7914, 7920, 7935, 7940, 7940G, 7941G-GE, 7960, 7960G, 7961G, 7961G-GE, 7970G, 7971G-GE, 7985G, 7985G NTSC, 7985G PAL ¦ Cisco Unified IP Phone 6901 Slimline, 6901 Standard, 6911 Slimline, 6911 Standard, 6921, 6921 Slimline, 6921 Standard, 6941, 6941 Slimline, 6941 Standard, 6945 Slimline, 6945 Standard, 6961 Slimline, 6961 Standard, 7902G, 7906G, 7910G, 7911G, 7912G, 7920, 7931G, 7940, 7940G, 7941G, 7941G-GE, 7942G, 7945G, 7960G, 7961G-GE, 7962G, 7965G, 7970G, 7971G, 7975G
We offer free FedEx Ground shipping to all our customers in the continental US. If you need more information on expedited or international shipping please see our Shipping & Returns page or ask us directly via phone, email or using our Contact Form page.
---
We Also Recommend